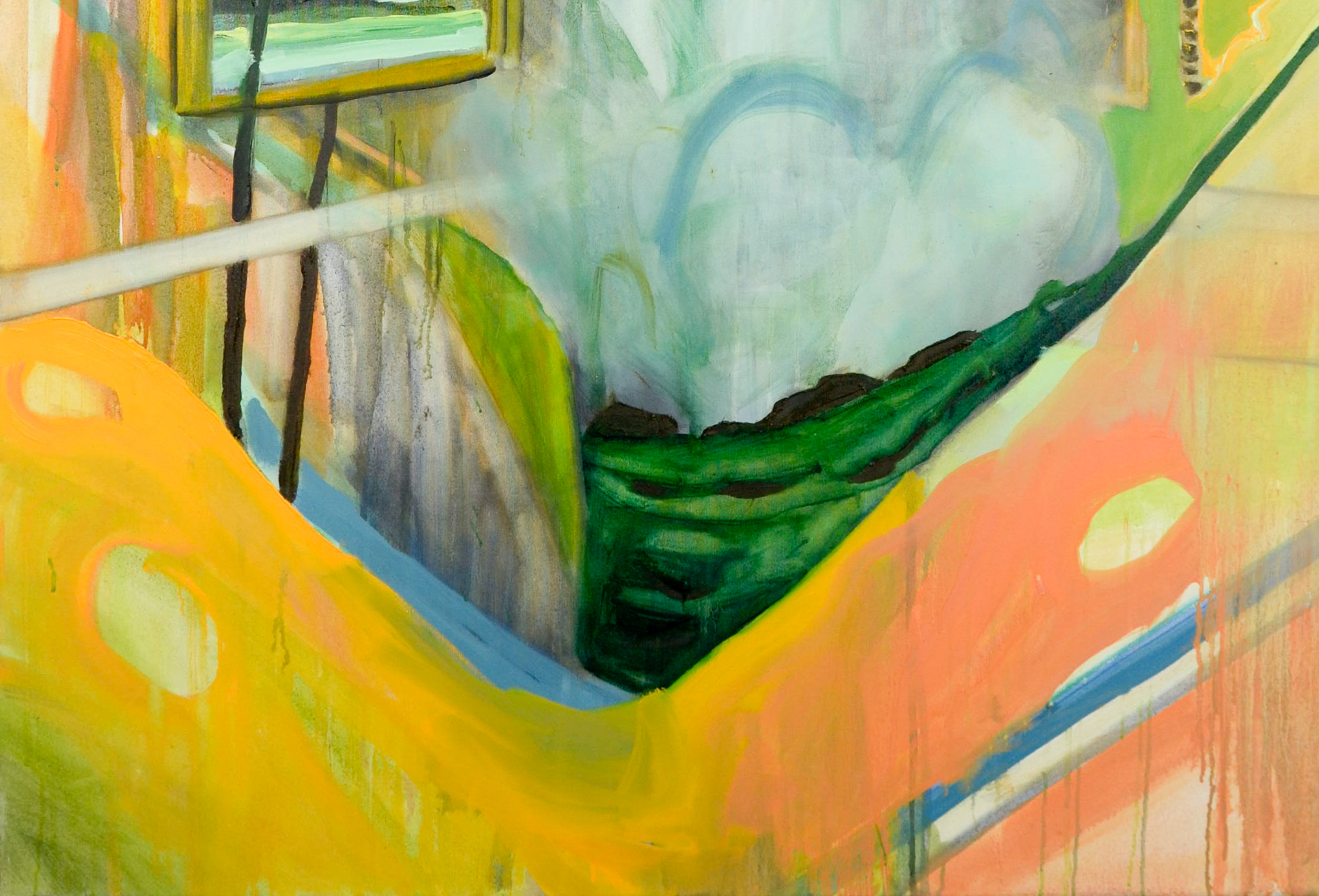 © Louise Thomas and Das Giftraum
Hollywood Summer Flood
Oil on canvas
2010
100 x 140 cm
(2 x 70x100cm dyptich)

London-born Louise Thomas, currently living and working in Berlin, received her BA in Fine Art from the Falmouth School of Art in Cornwall in 2007, following a Diploma in Art Foundation from Kingston University, London in 2004.
Thomas is the founder and director of
Burnt Sienna Art School Berlin.
Studying Fine art at Falmouth University Thomas specialized in film making and was awarded the Ferdynand Zweig Scholarship in 2006 to document Italian fascist architecture. Thomas moved to painting and was shortlisted for the Celeste Painting Prize and 4 New Sensations, organised by the Saatchi Gallery and Channel 4, both in 2007. Solo exhibitions include GTA
Tru Life
at Ashley , Berlin and
Artifice of Paradise
at BISCHOFF/WEISS, London (both 2013), while recent group exhibitions include Let the bridges I Burn light the way EXILE gallery, Berlin 2018 and Dimensional circumstances, Nous Tous, Los Angeles.
Thomas was Artist-in-Residence at NES in Skagastrond, Iceland, in 2010 and at the Florence Trust, St Saviours Church, London in 2009. In 2019 the artist completed new work on a museum commission in Skagafjörður Iceland.
louisethomas.art