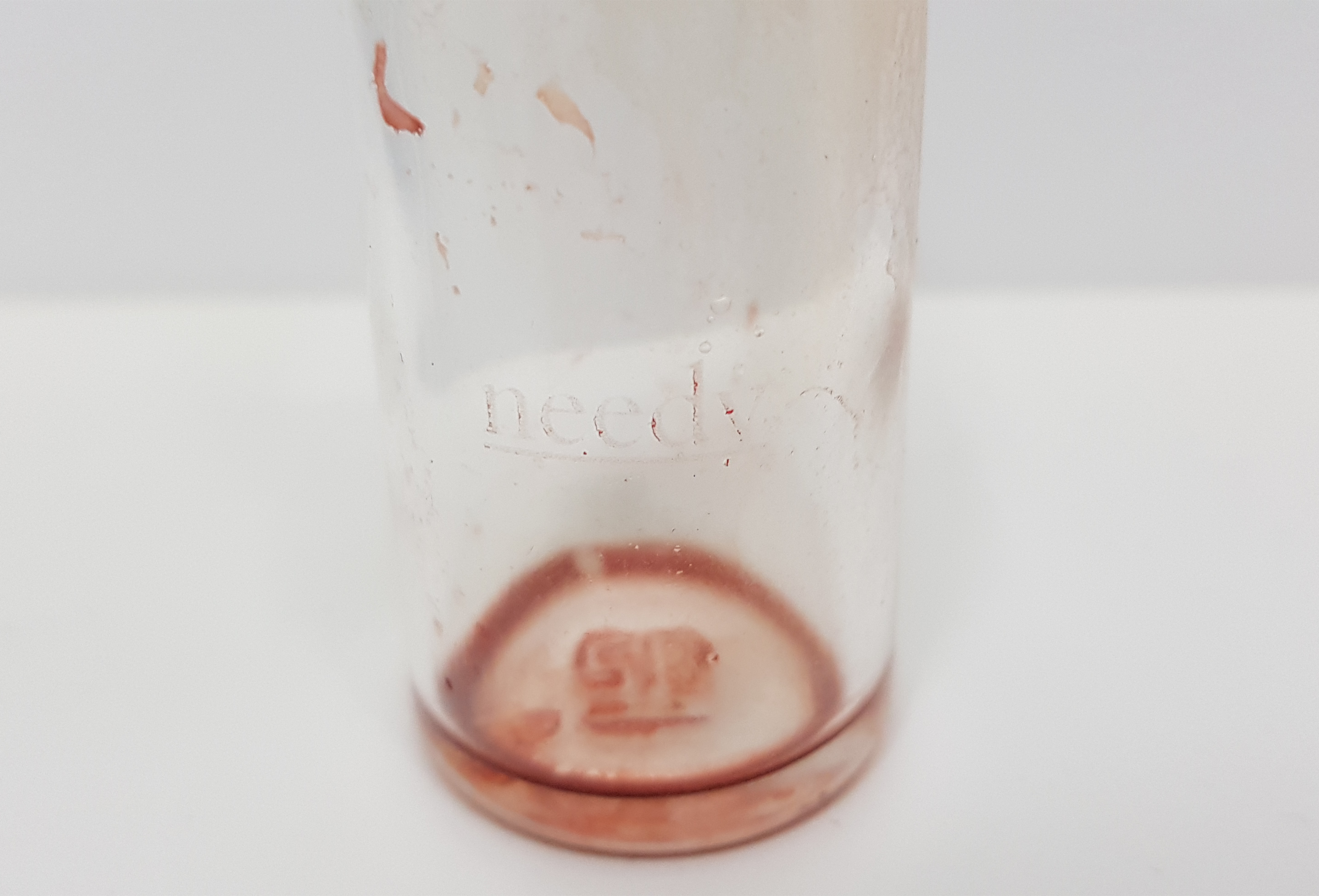 © Douglas Gordon and Das Giftraum
JARS (Needy)
Engraved glass jar, red wine, paper
8cm x 4cm
Instructions provided by artist on how to refill after purchase

Installed in an exhibition space in a bar, an empty jar or bottle is usually seen as trash to be removed. Here, jars, which have been used and collected by Gordon, have been engraved and carefully positioned to make us consider how we view items which have fulfilled their duty and now remain seemingly without purpose. What worth does an old jar or a bottle have? How much bearing has the container had on the content and vice versa? What to do with it, where should it be, why does it continue to exist.

This set of jars was created and developed for this auction. They represent the beginning of a new line of production for Gordon. As such, these jars are prototypes and have been delicately engraved with text.

This piece is engraved with the word "Needy". Gordon filled it with red wine residue and paper, representing a molitiv cocktail. The jar will be provided empty and cleaned, with instructions from the artist on how to refill and present after purchase.